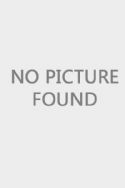 Witty, articulate, intelligent, uncompromisingly powerful woman of God. Joneen is the founder of Divine Image; teaching women to live and dominate as a Divine Image.
Divine (adj.): Proceeding directly from God, Image (noun): exact likeness.
Created in 2005, Divine Image has reached over 100,000 women in over 19 countries, including the United States, Korea, China, Russia, Spain, the United Kingdom and more.
As an author, speaker and teacher, Joneen is dedicated to teaching women that God has created each of us in His image, endued with His power and for His purpose. Known for her practical application of biblical principles, she candidly discusses her life and lessons she has learned from God in order to edify, equip and encourage others.
Joneen has passionately served in ministry for over 20 years; peer counseling with women who have had or are contemplating abortion, sharing the Gospel with women incarcerated in jails and prisons, and via Divine Image.
A graduate of the School of Ministerial and Educational Training (SOMET), and a Certified Training Facilitator, Joneen is positioned to reach millions with the message; "You are a Divine Image".