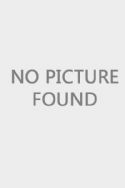 LaToya is known for her bright smile, joyous laughter, and carefree persona, however she found herself struggling with her image, self-esteem and confidence. LaToya states; "My poor self - esteem and feelings of rejection led me into a series of bad decisions, painful relationships and mistakes. Now I have been delivered from those misconceptions and I know I am loved by God unconditionally."
With over 10 years experience in writing and public speaking, LaToya encourages others to let go of their past and to discover the desires of their heart. She inspires others with her transparency by teaching them that they matter and are loved by God. LaToya motivates others to dream big and focus on completing their life's assignment. She is currently writing two books: "My Teeth Aren't Straight: A Guide to Accepting the Image Others Taught You to Hate"and the second, a children's book, entitled: "I Matter".
LaToya is a graduate of Clemson University and Keller Graduate School, with a degree in Polymer Chemistry and a Masters of Public Administration. She is the owner of Educate 2 Excel, an education and nonprofit consulting company. Currently she teaches English, as a second language, in Chungnam, Korea. LaToya is a member of World Changers Church International in College Park, Georgia and is an international humanitarian volunteering with organizations in the Philippines and South Korea.
LaToya resides in Chungnam, Korea and serves as a writer for DivineImage.org, an online women's ministry.